Medical Training
Find Your Future in Healthcare!
Tired of diminishing job prospects?
Start training for a career in the growing healthcare industry! These fields are among some of the fastest growing in the nation and all report competitive salaries in the $30,000 to $40,000 range:
Medical Transcription & Editing – The medical transcription field allows you to work from the comfort of your own home. A transcription editor has the specialized skills to gain the edge in an evolving industry.
Medical Coding & Billing – Medical coding and billing offers a well-defined career path with plenty of room for growth and advancement.
Pharmacy Technician – The pharmacy technician field is a part of the growing healthcare industry as well as one of the 20 fastest growing occupations in the nation.
High-quality, online training programs for in-demand careers in Medical Transcription and Medical Coding & Billing.

Medical Transcription and Medical Coding Training
Learn how to get started in a professional and rewarding work-from-home career!


Career Step
is a national leading training institution for exciting, rewarding careers in the healthcare field. Students can study to work at home as
medical transcriptionists or as medical coding specialists
.
---


Health and Well Being
Store
Thunder Mountain Health and
Well Being On-Line Store
sells products to enhance wellness and promote awareness.
---

---

---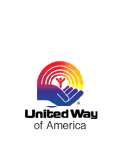 ---