Tools for efficiency — portable computing devices and other products to fit the needs of the technical communicator, business person, author, artist and consultant.
We now feaure books and Web services available through our affiliate companies. The books are bestsellers and recommendations from our TMIS associates. In Thunder Mountain the On-Line Store, we have selected only the best rated products and brands. We have added the latest Wi-Fi enabled Satellite Pro Notebooks with built-in CDRW from Toshiba. We also have the new 802.11g wireless products from Linksys, and MP3/Multimedia players from Archos. Seamus has an intriquing feature about your computer's interface, and your tendency to think of your computer as "alive."
I am grateful to be in a collaborative business with many talented and skilled professionals. Additional feedback and recommendations for our products and services at TM Information Services (http://www.tminformationservices.com) are always welcome.
- Mary M. McLaughlin
In this Issue:
• From the Front Page of TMIS News
• From Thunder Mountain the On-Line Store
• From the Book Store
• From Web Services

---
From the Front Page of TMIS News <Top>
http://www.tminformationservices.com
Click on links below to read Full Stories

PortablePower2003 - to Address Future of Wireless and Portable Computing
Cambridge, Mass
TIAX LLC, IDG World Expo, HP, Sanyo Energy Corp., Texas Instruments, and other leading players in the portable power industry announced the creation of PortablePower2003, a conference that will bring together key decision makers from across the fast-growing spectrum of technology that powers wireless communications and portable computing. The conference, to be held September 21-24, 2003 at San Francisco's Moscone Center, will focus on the innovations, standards, market challenges, and strategies of the portable power marketplace. As consumer demand rises for increased sophistication of cell phones, PDAs, and notebook computers, so does the need for adequate power sources. PortablePower2003 will explore the opportunities and issues associated with these next-generation products and the power solutions that are necessary to ensure the success of future products. In addition, the conference will release original research that details how business users and consumers are currently using device power sources.
Full Story
Wireless LAN's Future Is Established As Big Tech and Telecom Companies Enter The Market, According to New ABI Study
Oyster Bay, NY
The wireless LAN (WLAN) industry is experiencing tremendous growth aided by lower pricing points and standardization of the technology. Allied Business Intelligence (ABI) believes that this growth will continue to accelerate, as the multi-billion dollar technology and telecommunications companies such as Microsoft, Intel, Dell, AT&T, and IBM, to name a few, enter the WLAN industry. These corporations bring their deep financial pockets and millions of potential consumers to the WLAN industry. "The WLAN industry will continue to experience stellar growth as deployments in several key markets take place," predicts ABI analyst John W. Chang, Senior Analyst and author of the report. "These key markets include residential homes, small-medium offices, enterprises, academic campuses, transportation facilities, health care sites, industrial centers, and at the local neighborhood eatery. Additionally, 802.11a, 802.11g, and dual band protocols are some of the key catalysts that will accelerate the market adoption of WLAN with its higher speeds of up to 54 Mbps."
Full Story
'Big Brother' is No Longer a Fiction, ACLU Warns in New Report
San Francisco
The United States has now reached the point where a total "surveillance society" has become a realistic possibility, the American Civil Liberties Union warned in a report being released today. "Many people still do not grasp that Big Brother surveillance is no longer the stuff of books and movies," said Barry Steinhardt, Director of the ACLU's Technology and Liberty Program and a co-author of the report.
"Given the capabilities of today's technology, the only thing protecting us from a full-fledged surveillance society are the legal and political institutions we have inherited as Americans," he added. "Unfortunately, the September 11 attacks have led some to embrace the fallacy that weakening the Constitution will strengthen America."
The ACLU said that its report, Bigger Monsters, Weaker Chains: The Growth of an American Surveillance Society, is an attempt to step back from the daily march of stories about new surveillance programs and technologies and survey the bigger picture. The report argues that even as surveillance capacity grows like a "monster" in our midst, the legal "chains" needed to restrain that monster are being weakened. The report cites not only new technology but also erosions in protections against government spying, the increasing amount of tracking being carried out by the private sector, and the growing intersection between the two.
Full Story
Spam Solutions In Sight; Internet Group Calls for Multifaceted Industry Tools to Tackle Internet Spam At Workshop Hosted by the Global Internet Project
Honolulu
Leading Internet experts at a spam workshop hosted by The Global Internet Project (GIP) expressed optimism that a multi-faceted approach spearheaded by Internet service providers, technology companies and government increasingly provides Internet users with effective tools to cope with the growing use of spam.
The Group warned against new legislation to tackle the problem. The group said adoption of new technology products and end user education, combined with active enforcement of fraud laws currently on the books, represent the Internet community's best response to unwanted and potentially deceptive email.
The spam workshop, entitled "A Case Study of Private Sector Oversight", was the second in a series organized by the GIP.
Full Story
North American Tech Employees' Commitment to Their Organizations At All-Time High
Chicago and Toronto
High-Technology @Work Studies Reveal Unexpected Results from the Technology Workforce Two Aon studies released in January show that technology workers throughout the United States and Canada continue to increase their commitment level to their organizations. Aon Consulting's High-Technology @Work studies, which measure workforce commitment separately in each country through a series of questions in the areas of productivity, pride and retention, found technology workforce commitment in both countries at all-time highs.
Specifically, Aon's US Workforce Commitment Index (WCI) in technology stands at 106.9, while the Canadian high-tech WCI - with figures calculated on a different scale than the US - is 103.6. Both figures have gone up from the original benchmark level of 100 while other national WCI measurements conducted by Aon in the past year have gone down. The question is, with all of the tumult, layoffs and general negativity surrounding the industry, "How is this possible?"
Full Story
Accenture and MIT Seek Nominees for 2003 Digital Government Awards
Accenture and the Massachusetts Institute of Technology (MIT) School of Architecture and Planning are seeking nominees through March 27, 2003 for the fourth annual Digital Government Awards, which honor outstanding achievements in using the Internet and other leading technologies to deliver innovative government services. The Accenture and MIT Digital Government Awards will be presented in federal, state and local government categories for services -- government-to-citizen, government-to-business, and government-to-government -- delivered via the Internet. Awards also will be given in higher education and in recognition of the most innovative pilot or prototype program. The Agent of Change award will recognize an individual from federal, state or local government or from academia who has used creativity and taken the initiative to motivate others in the transformation of services.
Full Story
Industry Leaders Launch Desktop Linux Consortium; Organization responds to rising demand for open standards, lower licensing fees
Responding to the overwhelming interest in Desktop Linux, representatives from key firms and organizations today announced the formation of the Desktop Linux Consortium, or DLC. The vendor-neutral association is comprised of both commercial companies and open source organizations that are developing and shaping GNU/Linux desktop technologies.
Linus Torvalds, creator of Linux, said "We already have all of the tools, in Open Source software, necessary for 80 percent of office workers in the world: an office suite including spreadsheet, word processor, and presentation program; a web browser, graphical desktop with file manager, and tools for communications, scheduling, and personal information management. The Linux desktop is inevitable!"
Full Story
IEEE 802.11g, 54Mbps Extension to 802.11b Wireless Local Area Networks, Gains Working Group Approval; Final Approval Expected in June 2003
The IEEE P802.11g (TM) standard for wireless local area networks (LANs), which will extend the data rate of the IEEE 802.11b (TM)-1999 to 54 Mbps from its current level of 11 Mbps, has been approved by the IEEE 802.11 Working Group. Two approval steps remain within the consensus process followed by the Institute of Electrical and Electronics Engineers before IEEE 802.11g is completed. Final approval is expected in mid-June 2003 with publication in late July 2003.
Full Story
White House Releases ''National Strategy to Secure Cyberspace''
Wind River Systems, Inc., the worldwide market leader in embedded software and services, applauded the Bush Administration following the formal release of the National Strategy to Secure Cyberspace February 14. This Strategy contains important recommendations for how government, industry, and the public can work together to protect our nation's electronic infrastructure, the nervous system of our national economy. Wind River especially supports the Strategy's conclusion that "the United States must understand the merits of, and obstacles to, moving to IPv6 and, based on that understanding, identify a process for moving to an IPv6 based infrastructure." IPv6 is a new Internet software protocol that will support better security, make possible exciting new Internet products and services, and enable billions of additional connections to the Internet. The Strategy recommends that the Department of Commerce establish a task force to examine issues related to IPv6 deployment.
Full Story
Anthropomorphic Illusions in the Human-Computer Interface
This article proposes to take a bit of a ramble, to take the long way around the problem of anthropomorphic illusions in human-computer interfaces. In fact, it is my hope to 'encompass' the problem. This approach to the topic mirrors the research that led to the line of thought that is explored here. The ideas also developed a bit like a stroll through a garden. The path was not aimless, but rather built of consecutive layers of thought and reflection on topics that became progressively more focused.
Full Story
---
From Thunder Mountain the On-Line Store <Top>
http://www.thundermount.com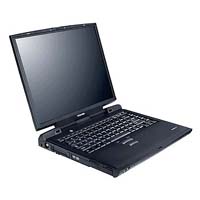 Toshiba Satellite Pro 6100 2.2 GHZ Notebook Computer
Toshiba's latest addition to the Satellite Pro family is a competitively-priced multimedia workhorse ready to tackle the most demanding applications a business user can dream up. Filled to the brim with cutting-edge features, the Satellite Pro 6100 offers integrated wireless technology, Mobile Pentium® 4 Processor-M performance, and the fastest 3D mobile graphics on the planet.
Toshiba Satellite Pro 6100 Notebook. Pentium4 2.2GHZ, 15" SX, 512MB, 60GB, DVD-ROM, DVD-R (read/write), DVD-RW (read/re-write), CD-ROM, CD-R (read/write), CD-RW (read/re-write), MODEM/LAN, 32/NV, NO FDD, SD, WI-FI A/B, FIR, WIN XP PRO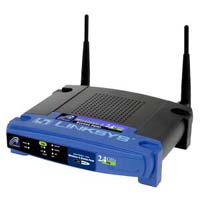 Linksys 802.11g Wireless Access Point
Linksys WAP54G, Wireless-G Access Point, 54Mbps wireless networking for your home or office. Almost 5 times as fast as 802.11b, and downward compatible!
Wireless-G is the upcoming 54Mbps wireless networking standard that's almost five times faster than the widely deployed Wireless- B (802.11b) products found in homes, businesses, and public wireless hotspots around the country - but since they share the same 2.4GHz radio band, Wireless-G devices can also work with existing 11Mbps Wireless-B equipment.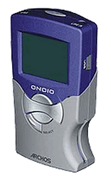 Archos Ondio MP3/FM Radio Player & Recorder
Description: Archos Ondio is a mini MP3 and voice recorder/player with a built-in FM Radio and 128mb memory. Record your favorite songs from the Ondio built-in FM tuner into MP3, just as easily as you would with a cassette deck.
Ondio MP3/FM Radio Player & Recorder Mini MP3 and voice Player/Recorder with built-in FM Radio and 128MB memory.
---
From the Book Store <Top>



* Technology — Computing & Internet, Digital Design & Multimedia, and Networking & Telecom
* Communication — Business Communication, Freelance Writing, Reference, and Technical Writing
* Leadership — Career, Entrepreneurial, Quality of Life, and Wealth Building
* Personal & Professional Development
* Business Management
* Public Administration — Economic Policy, Federal Government, and Political Theory & Ideology
* Marketing & Sales
* Legal


---
From Web Services <Top>

* Web Hosting * Domain Name Registration * WebMail * Webmaster Tools * Web Marketing

---
Ask us about government and education discounts on computers and software.
If you can be efficient, you can be effective!


TM Information Services P.O. Box 1516; Orting, WA 98360
email: info@tminformationservices.com
TMIS Web site: http://www.tminformationservices.com
Thunder Mountain site: https://www.thundermount.com


Copyright 2003 © TM Information Services All Rights Reserved